Are you excited about the release of the Divergent movie?  Do you want to reread it to prepare for the movie? Do you want to see what all the buzz is about? We have a copy of Divergent. Unfortunately, it is very popular, and there is a waiting list.  While you're waiting for Divergent to arrive, try these similar books:  
1.       House of the Scorpion by Nancy Farmer
In a bleak future, human clones work for a vicious drug lord if they are lucky. If they are not lucky, they are killed. The teenage protagonist learns of his fate and after great hardship decides he must work to change this violent system. This young adult novel won multiple awards upon its release. You can find it in our Leisure Reading Collection under F.
2.       The Handmaid's Tale by Margaret Atwood
The Handmaid has no name other than Handmaid because the theocratic society in which she lives sees little value in her. She is used simply as a vessel to allow elite couples to procreate. Unhappy, The Handmaid seeks liberation. This book is a classic of feminist literature. Readers who like strong, young female protagonists will enjoy this book. You can find it with the call number PR 9199.3 .A8 H3 1986.
3.       The Hunger Games by Suzanne Collin
Maybe this is too obvious. I'll skip a long summary. In ten words: Katniss fights other teens to the death to win freedom. The Hunger Games was published before Divergent, therefore many readers were drawn to Divergent because they liked The Hunger Games—not the other way around. You should be able to find it in our Leisure Reading Collection C. (Right now we don't have a paper copy. Both of our copies are overdue and billed. Boo!) It is available for check-out on the Kindles at the checkout desk. (Yay!)
4.       Never Let Me Go by Kazuo Ishiguro
Hailsham Boarding School seems like an idyllic educational environment, and Kathy enjoys her time at the school. As she grows, however, she leaves the school to find a world filled with dark secrets. These secrets send Kathy's thoughts on her school and society into upheaval. Kazuo Ishiguro won the Booker Prize in 1989. You can find Never Let Me Go in our Leisure Reading Collection I.
5.       I Am Number Four by Pittacus Lore
When a person goes by the nondescript name of "John Smith," you might suspect they have something to hide. John Smith in I Am Number Four has lots to hide. He is actually an alien with supernatural powers. He must balance the trials and tribulations of a normal human adolescent with the growing menace of the evil Mogadorians. To find I Am Number Four look in Leisure Reading Collection L.   
 6.       Anthem by Ayn Rand
The future has become a dark age where humans are stripped of any individuality. They have no names and no professions. Instead they are numbered and stuck into groups. Not everyone, however, fits into a group, and they strive to have choices. This novel is filled with themes that occur repeatedly in Rand's other books; plus it's way shorter than Atlas Shrugged or The Fountainhead. You can find it with the call number PS 3535 .A547 A61 1953.

Set in Afghanistan between the 1960's and 2000's, A Thousand Splendid Suns is a riveting story that separately follows the lives of two women as they try to navigate their war torn country. Until their stories collide and through heart wrenching sacrifice they fight for their survival and freedom. This heroic tale gives the reader a unique understanding about what it was truly like in Afghanistan before, during, and after 9/11— especially in the lives of women.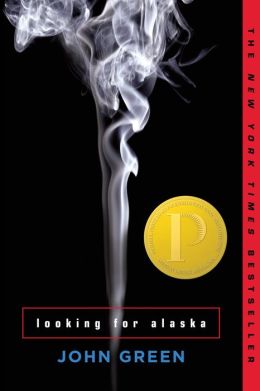 New for Leisure Reading: Looking for Alaska  
Published in 2005, Looking For Alaska was John Green's very first novel. Popular among young adults, Looking for Alaska is a remarkable story about Miles "Pudge" Halter's new life at Culver Creek Boarding School, where life is anything but what it was. Then he meets Alaska Young, a clever, funny, screwed up, and intriguing young woman, who immediately captures his attention and steals his heart. Winner of the 2006 Michael L. Printz award, this young adult novel is for all ages.   
Do you like suspense and mystery? Check out I am the Messenger, a new addition to our leisure reading collection. 
I am the Messenger begins with the introduction of Ed Kennedy, a down-on-his-luck underage cabdriver who is hopelessly in love with his best friend Audrey. His life seems like a peaceful record set on replay, that is, until he inadvertently stops a bank robbery. He is proclaimed a hero and soon after receives the first ace. Each playing card he receives next has tasks written on them that he must complete. Yet, he has no idea who the cards are coming from. Written by the author of The Book Thief, this novel is a thrilling story of one man's journey to self-discovery.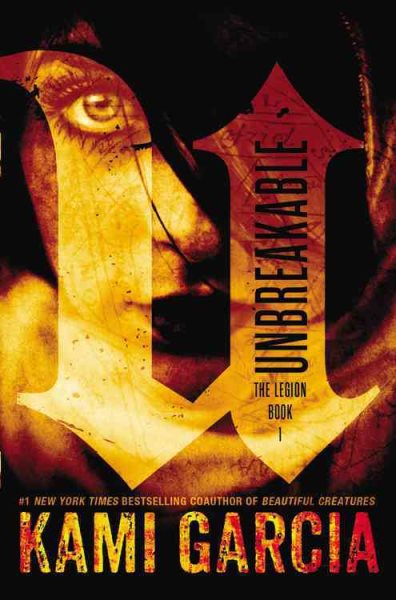 Author Kami Garcia gained notoriety with her enormously popular series Beautiful Creatures. With her latest book, Unbreakable, she begins a new series called the Legion. The Legion is a secret organization that must protect the world from angry, spiteful demons. In Unbreakable, seventeen year old Kennedy is introduced to this secret society after her world is thrown into turmoil by a violent act. Kennedy begins her search for the truth, tries to stay alive and dabbles in romance. If you like fantasy and suspense, you will want to pick the first book in this new series from one of the most popular authors in Young Adult fantasy today!